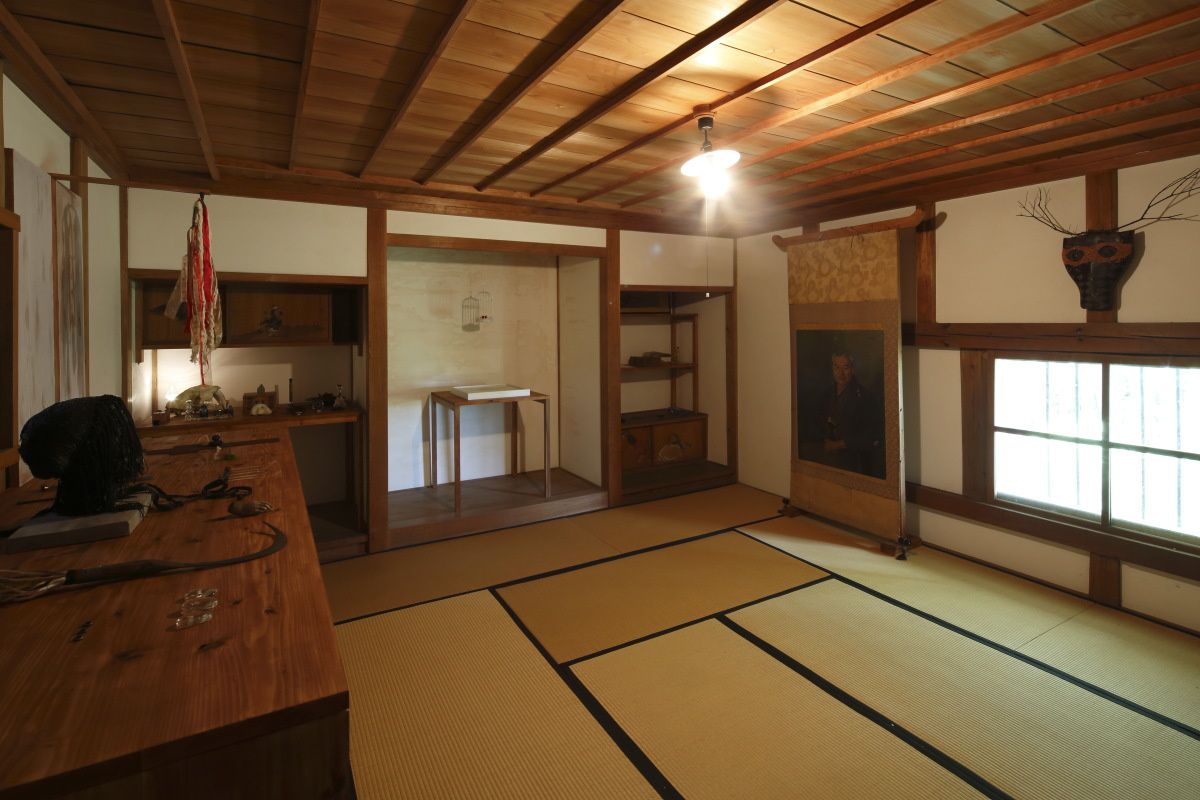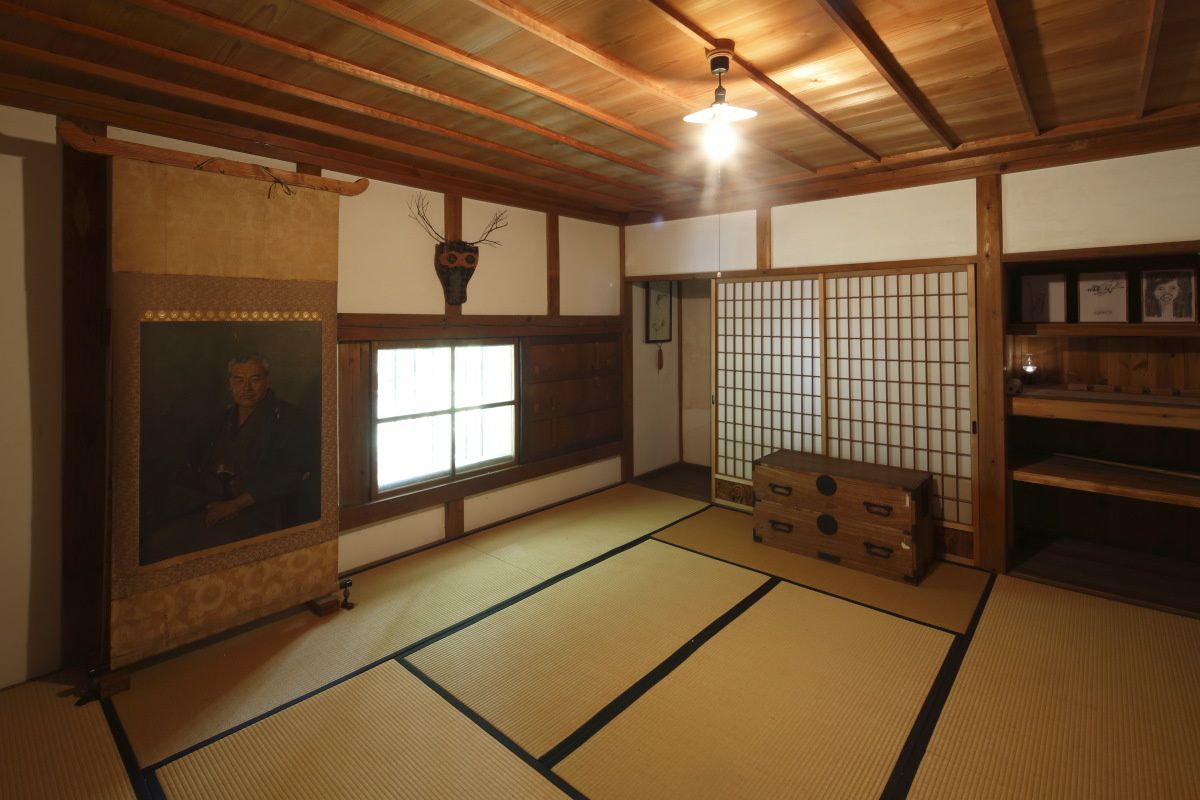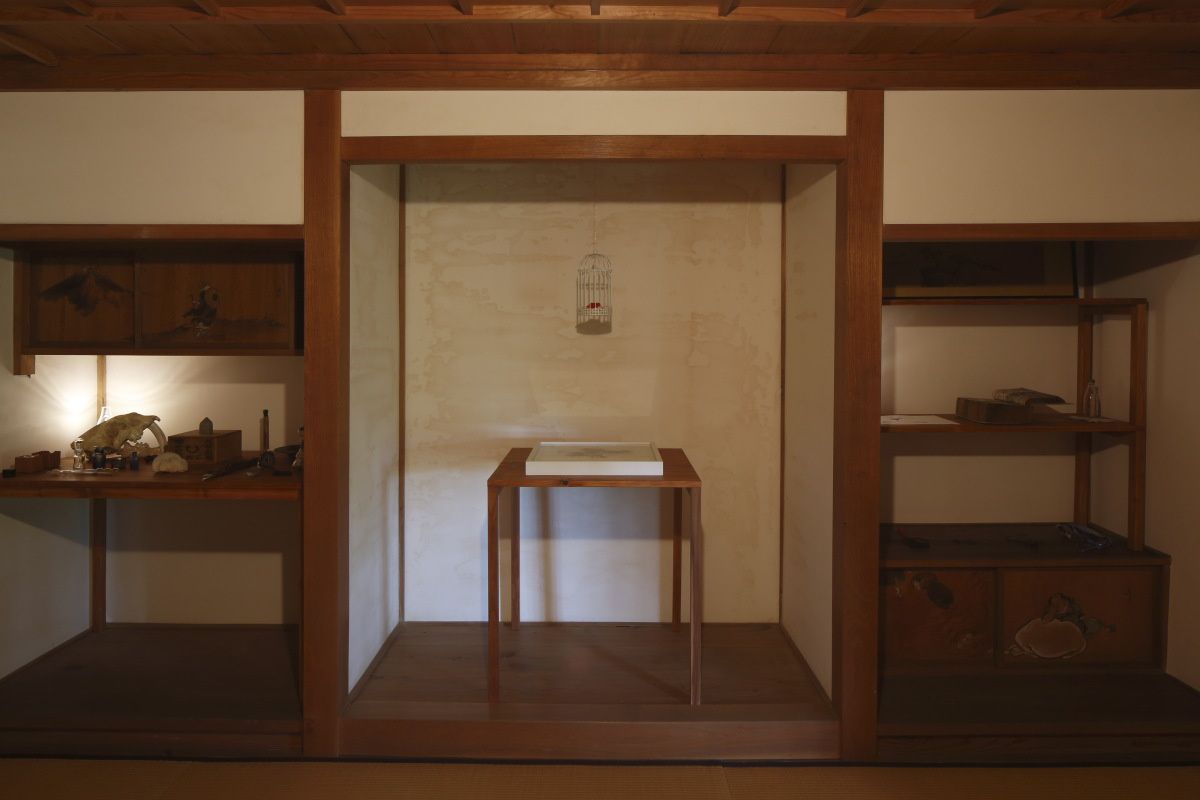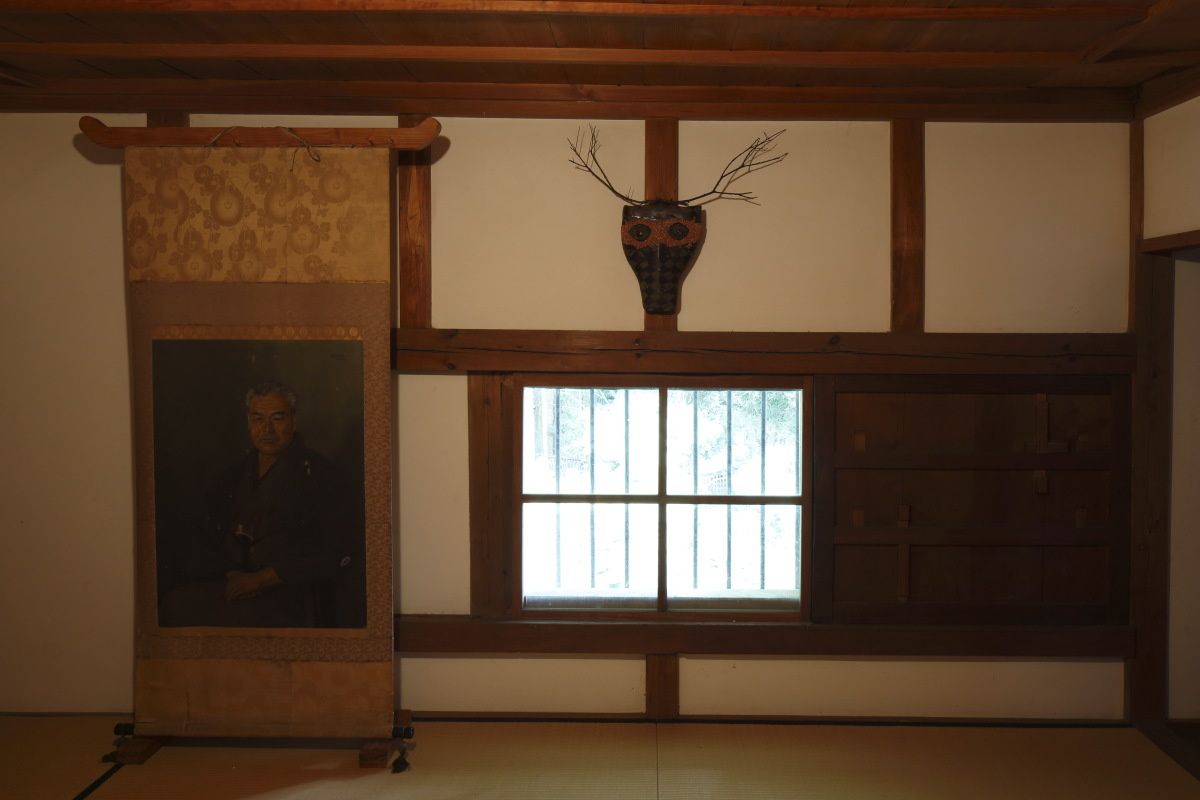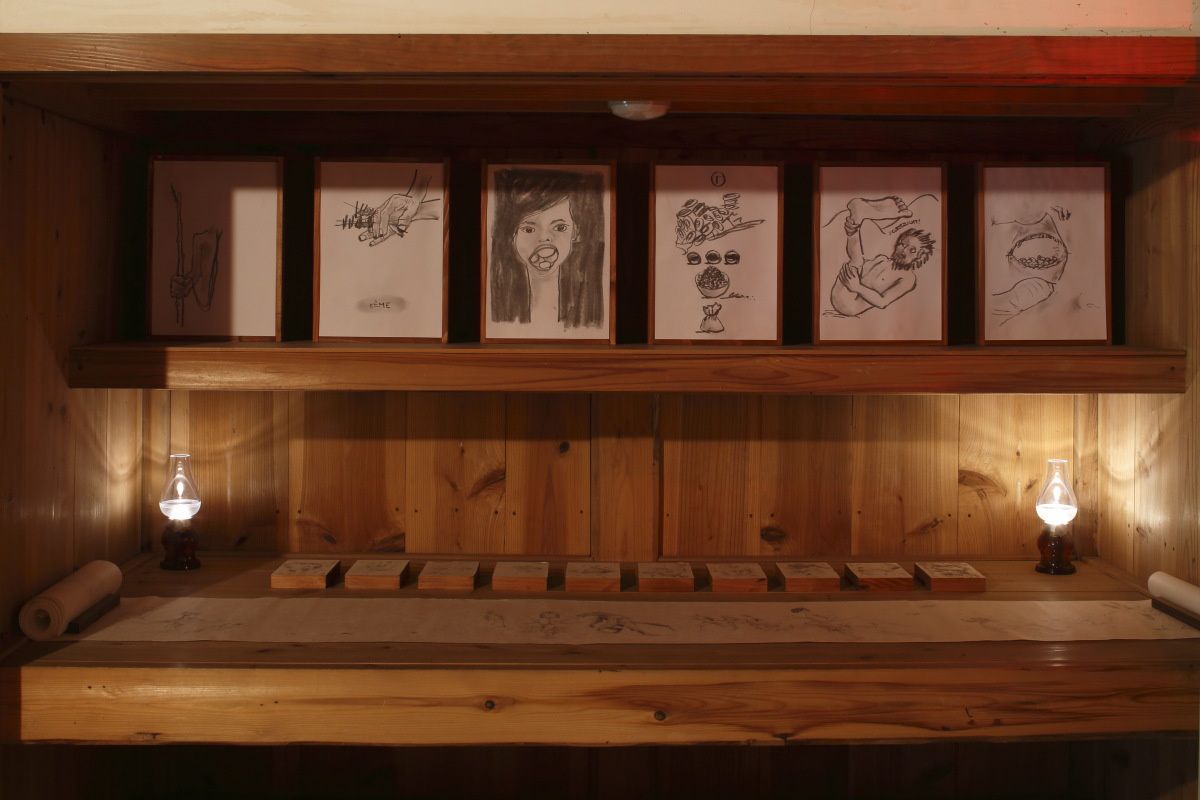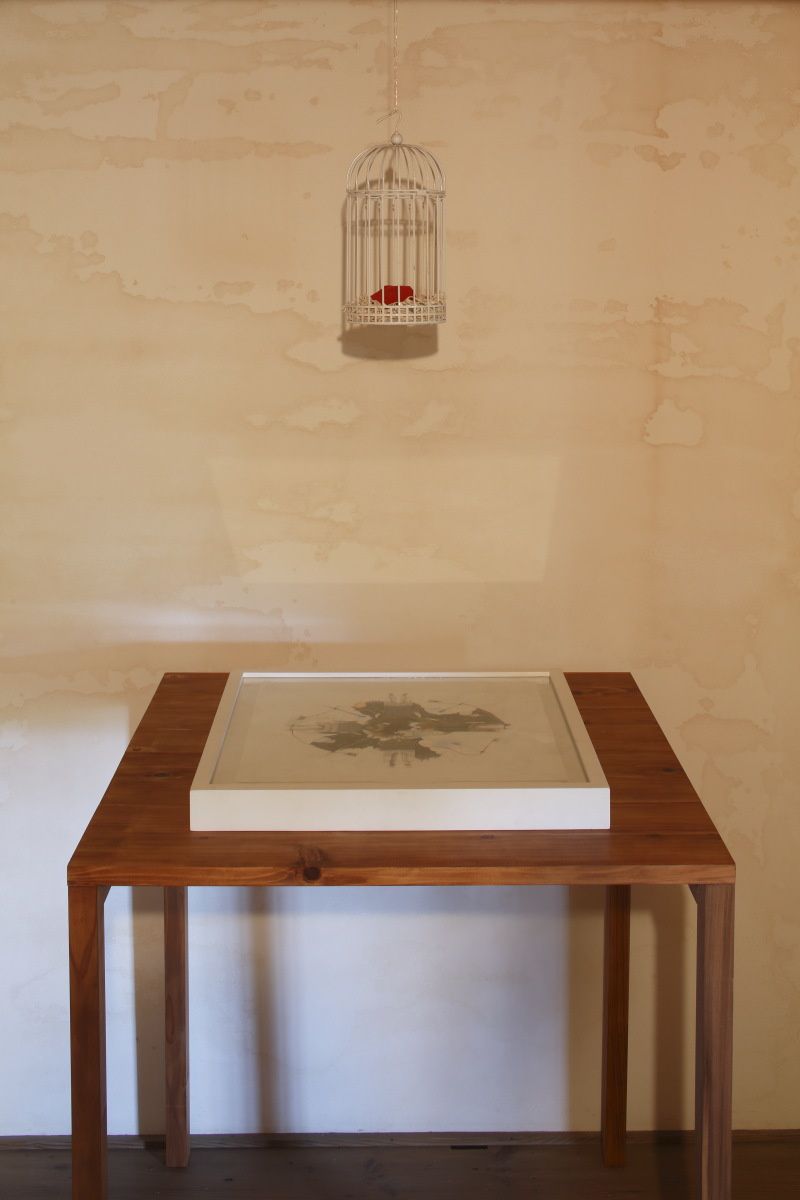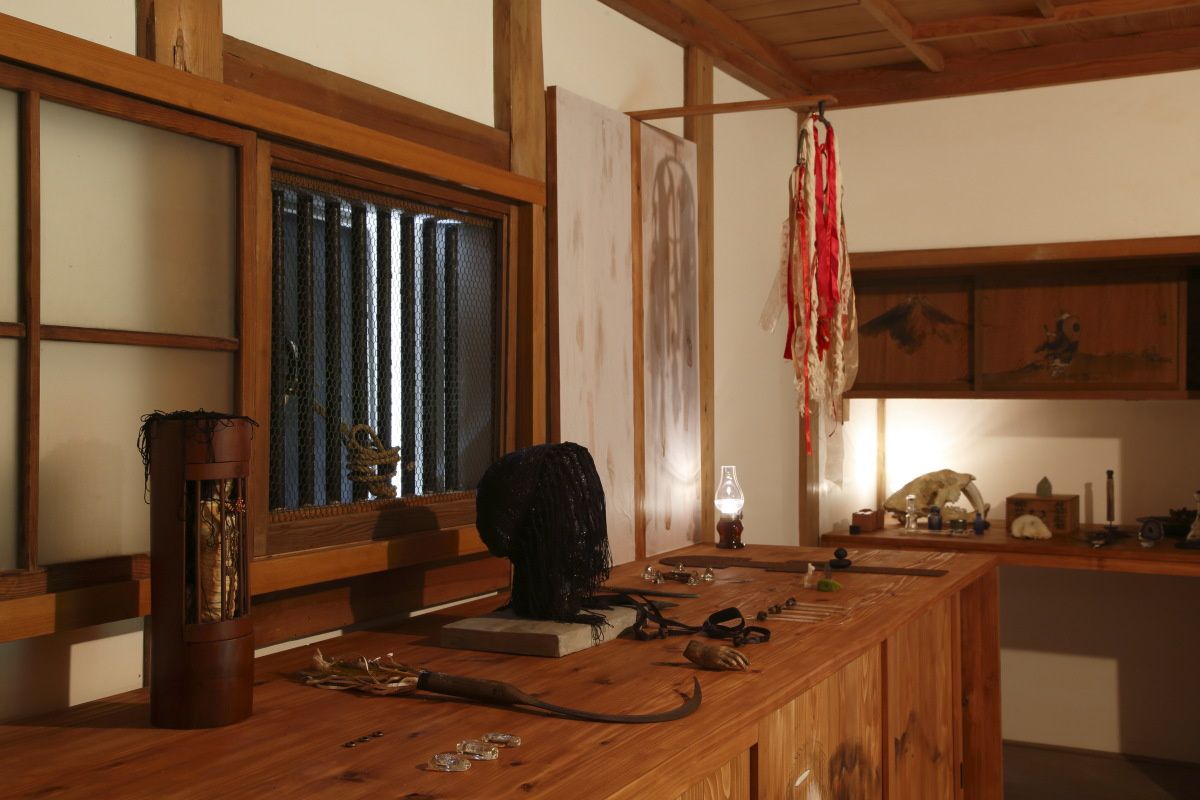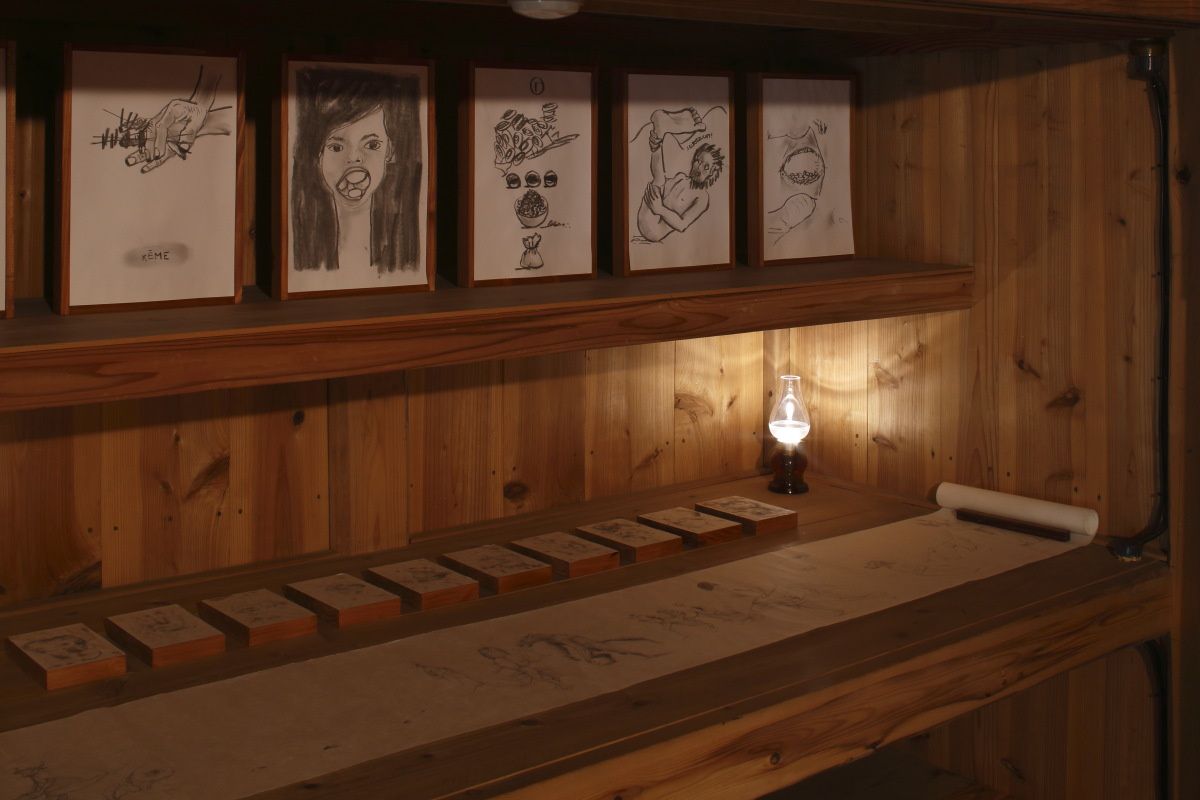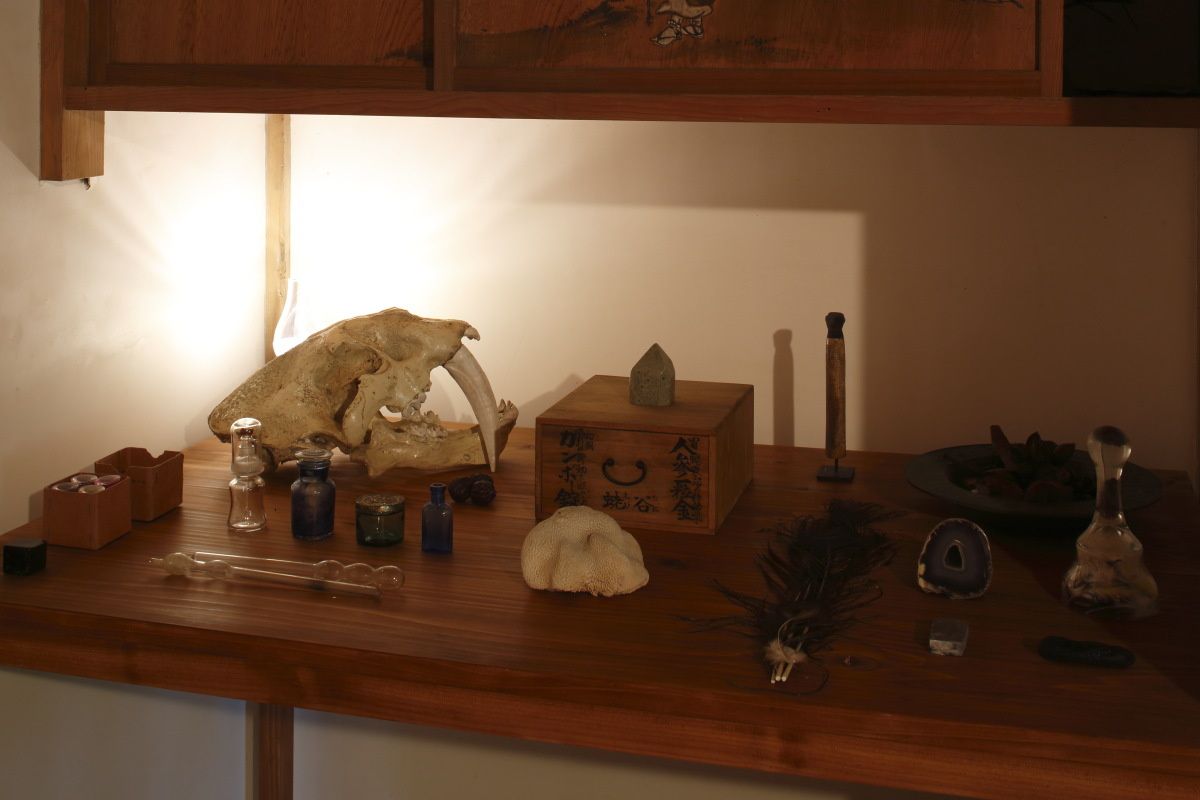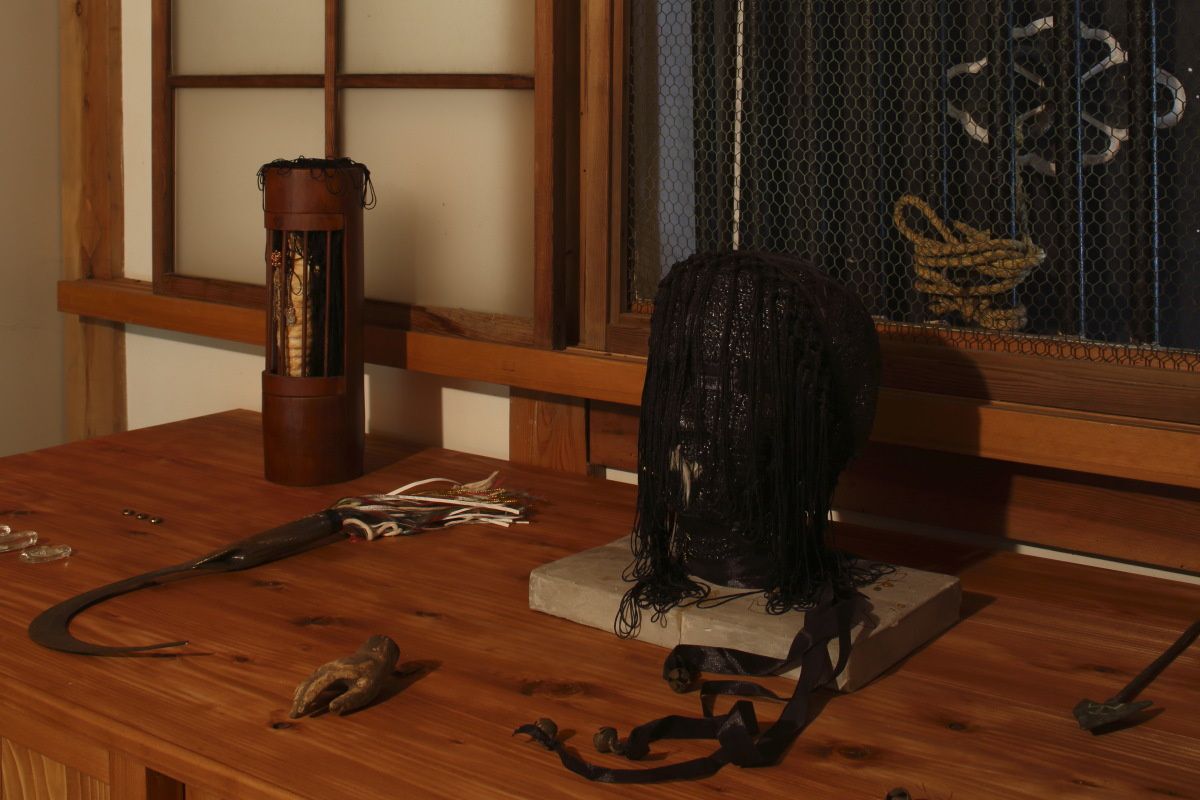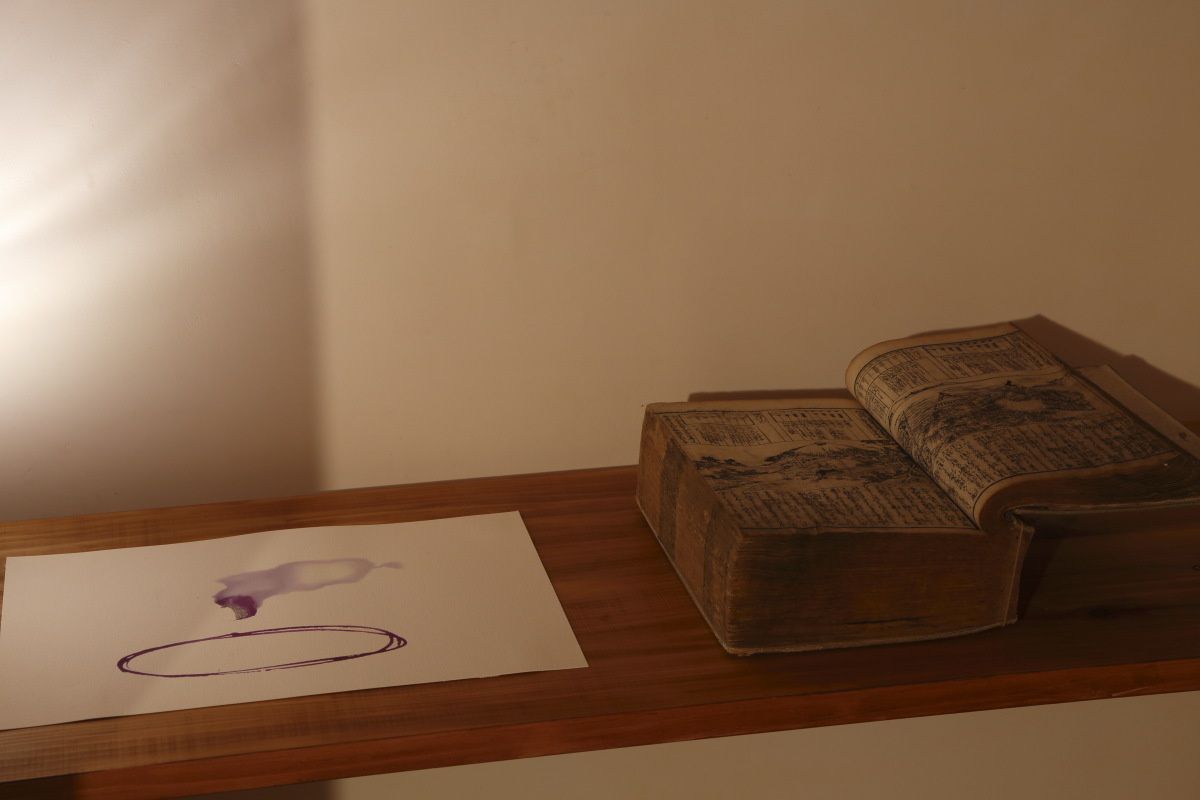 "The Cabinet of Dr Komo", by Sandrine Llouquet
KENPOKU ART 2016
(Photos Keizo Kioku)
For KENPOKU ART 2016, French artist Sandrine Llouquet conceived of an imaginary study of a Dutch doctor, a friend of the owner of Hozumike House. She researched the Kenpoku region, and inquired into various cultural aspects of the Edo period, including yokai (monstruous ghosts), misemono-goya ("freak shows") and rangaku (Dutch learning). Based on this setting and research, Llouquet created a room that showcased objects collected by this Dutch doctor. This work was based on the "cabinet of curiosities", a popular practice among aristocrats and scholars in the West between the 15th and the 18th centuries. Llouquet is interested in how objects from real life are transformed by such ritualistic contexts, and has been studying common archetypal images that can be found in oral traditions and mythology around the world. This installation was a summation of this curiosity that has led the artist on journeys across time and space.