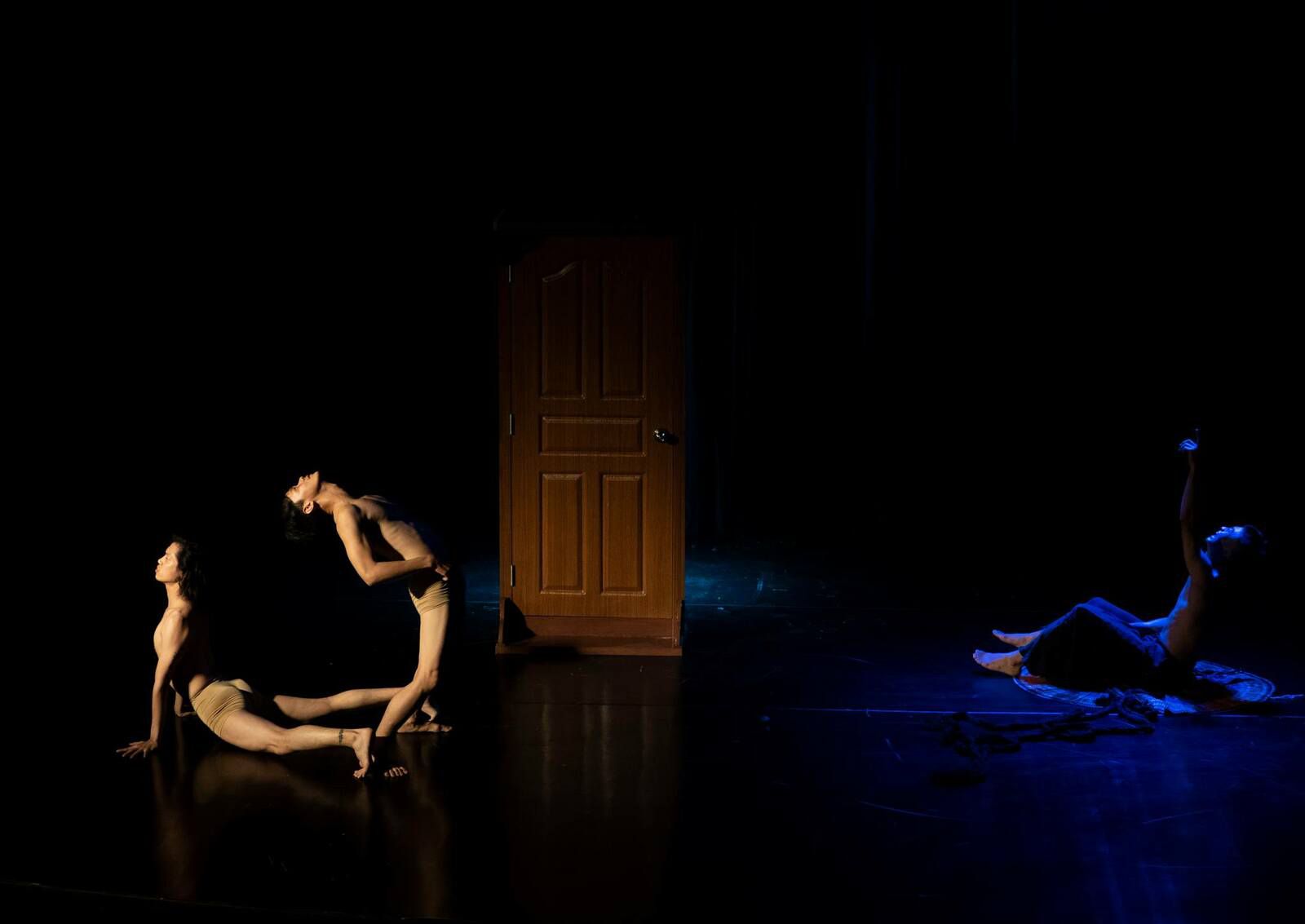 Lub qhov rooj, performance, 20mn Co-directed by choreographer Nguyễn Phúc Hùng and visual artist Sandrine Llouquet Choreography: Nguyễn Phúc Hùng Scenography: Sandrine Llouquet Dancers: Sùng A Lùng, Phan Tiểu Ly, Phan Thái Bình and Đặng Minh Hiền
Based on the true life of Sung A Lung, Lub qhov rooj ("the door" in Hmong language) recounts the struggle of Lung, born by mistake in a male body.
Reminding William Blake's character Albion – the hero of the 4 Zoas, Lung falls into disunity and try to reconcile his 4 different parts to discover his true self.
Based on Sandrine Llouquet´s proposal, during the creative process of this piece, the 6 artists involved have worked with a hypnotherapist, who accompanied them for a journey into their unconscious memory. The steps of this collective journey are related to the public through the allegory of the door.